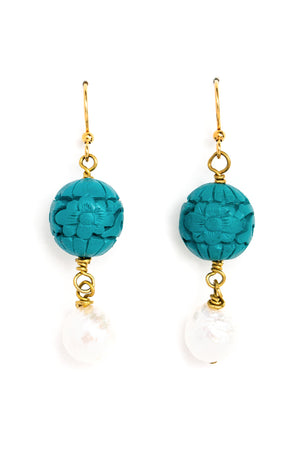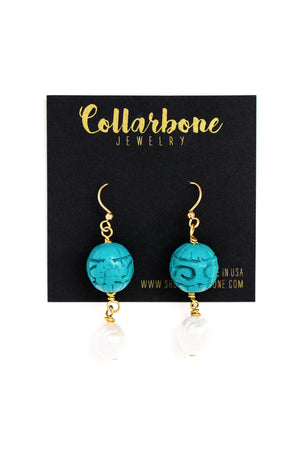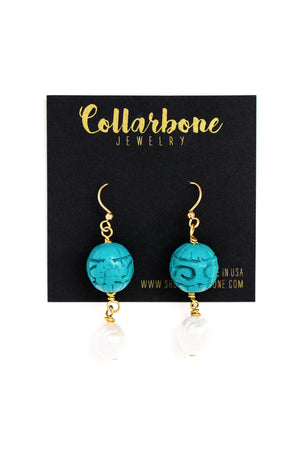 Turquoise Cinnabar + Pearl Earrings
Earrings are made using wooden Turquoise Cinnabar beads, Raw Pearls, and brass components. Ear wires are base metal.
Measurements:  Earrings are 1 5/8" long.  Turquoise Cinnabar beads are 1/2" around.  Raw Pearls are one of a kind and unique, so sizes and shapes will vary.  These Raw Pearls pictured are roughly 3/8" around.