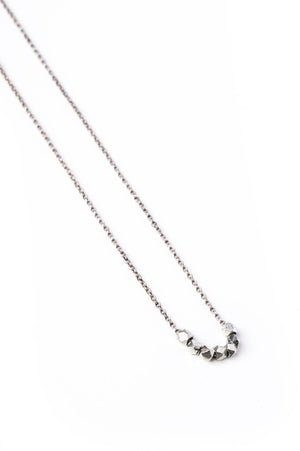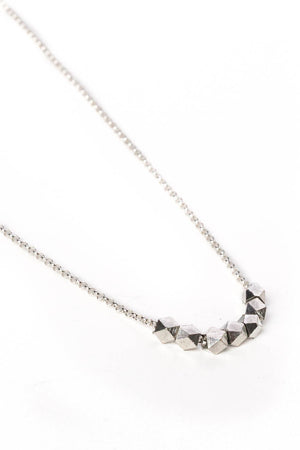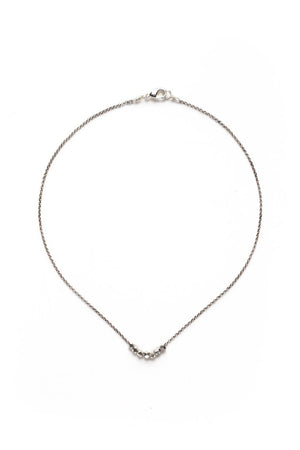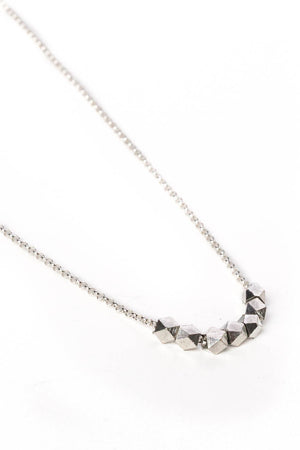 Small Silver Geometric Bead Necklace on Silver Chain
Necklace is made with seven geometric silver beads and a silver rolo chain.  Chain and components are base metal. Each necklace is handcrafted at the Collarbone Jewelry Studio in Pittsburgh, PA.
Measurements: Beads are roughly 7/8" long and 1/8" tall. Chain is available in 16" or 18"