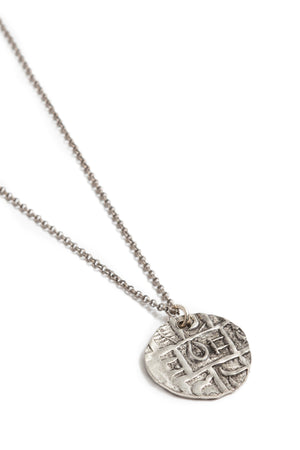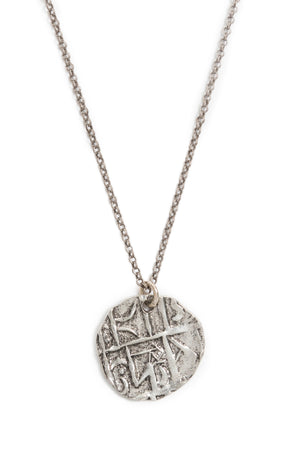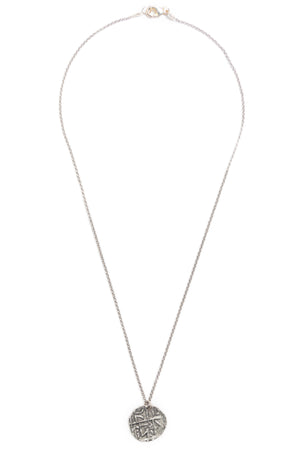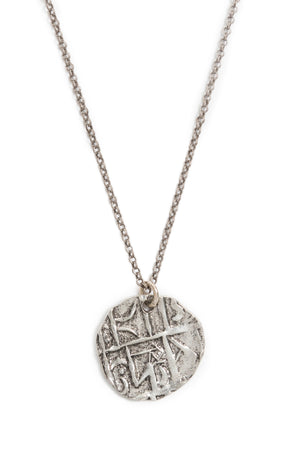 Silver Symbol Coin Necklace
Symbol coin necklace is made with a silver base metal coin charm.  The charm has accent symbols and patterns and is a raised carving.  Antique silver double rolo chain is base metal.  Clasp and components are base metal. Each necklace is handcrafted at the Collarbone Jewelry Studio in Pittsburgh, PA.
Measurements:  Coin is roughly 3/4" in diameter.  Chain is available in 16" or 18".