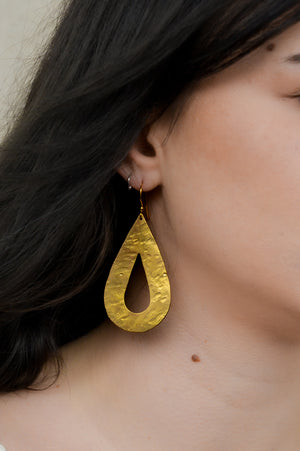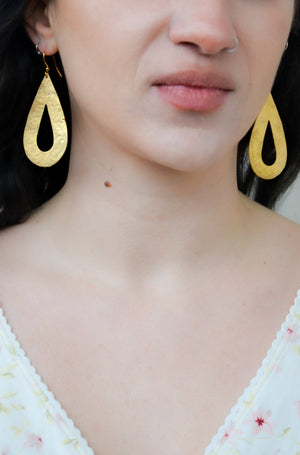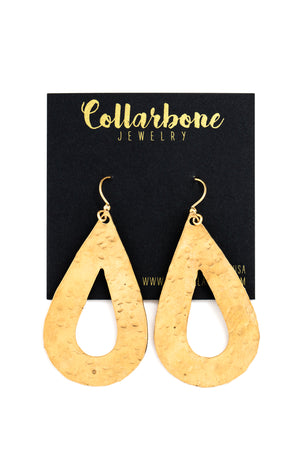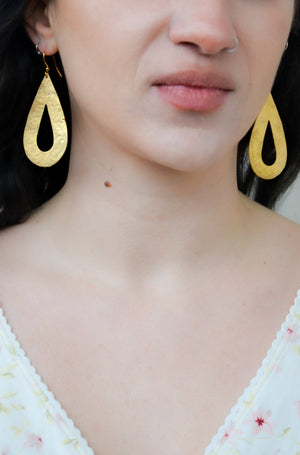 Large Open Teardrop Earrings
Earrings are made using brass sheet cut into Open Teardrops and hammered by hand.  Ear wires are base metal. Earrings are handcrafted at the Collarbone Jewelry Studio in Pittsburgh, PA.
Measurements:  Large Open Teardrops are roughly 1 1/4" at the widest point and 2 1/8" tall.