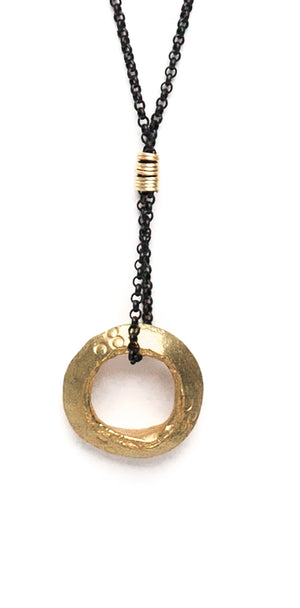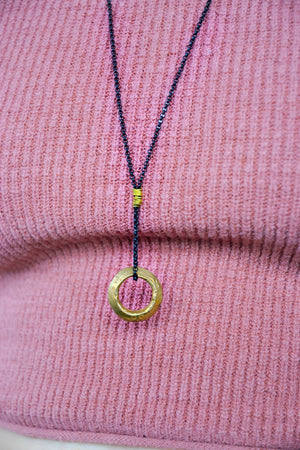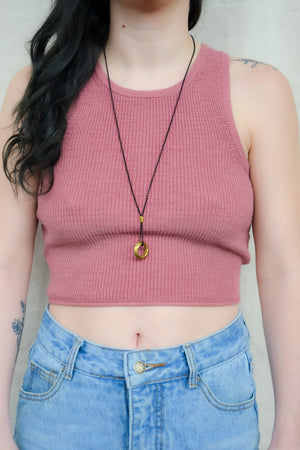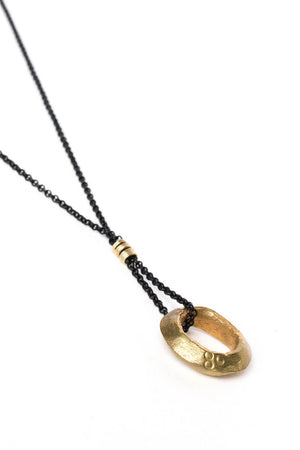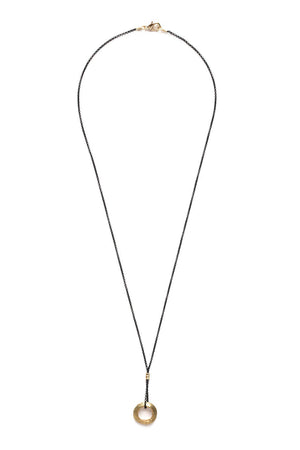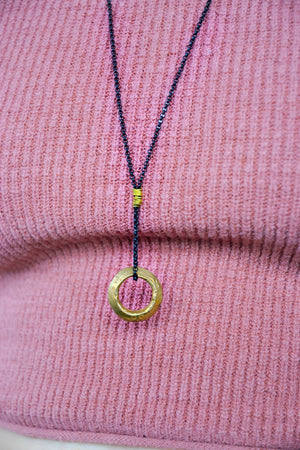 Golden Ethiopian Ring Necklace on Black Chain
Necklace is made with a brass Ethiopian ring, gold wire wrap to keep pendent in place, and black rolo chain. Components are base metal. Chain is coated brass. Each necklace is handcrafted at the Collarbone Jewelry Studio in Pittsburgh, PA.
Measurements: Rings are unique and vary in size. Ring is roughly 3/4" around. Chain is 30" long.