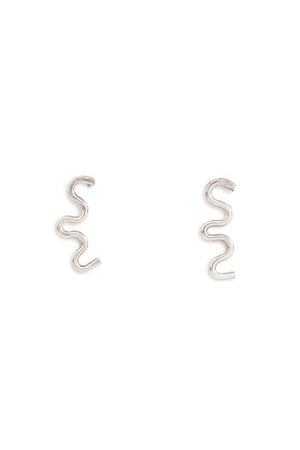 CAT LUCK Swiggle Studs
Studs are made with hand formed sterling silver Swiggles and sterling silver ear posts. Earings are  handcrafted at the Collarbone Jewelry Studio in Pittsburgh, PA.
Measurements: Swiggles are created one at a time and unique, so they will vary.  These studs pictured are roughly 3/4" tall and 3/8" wide.