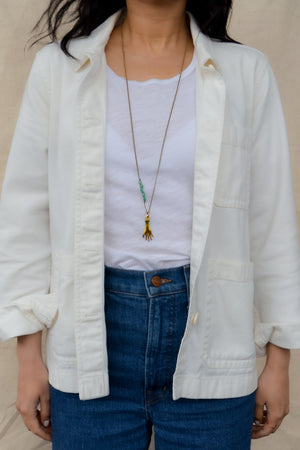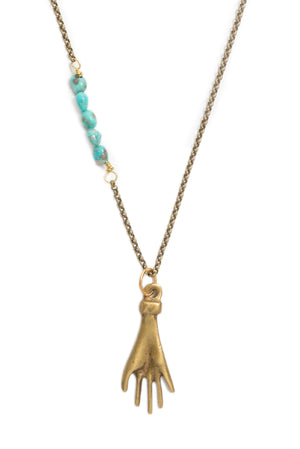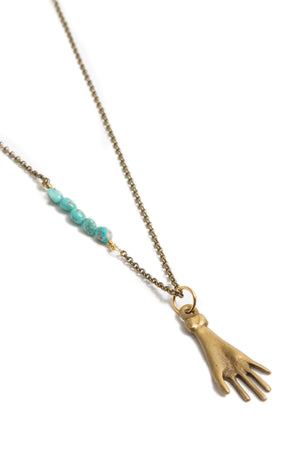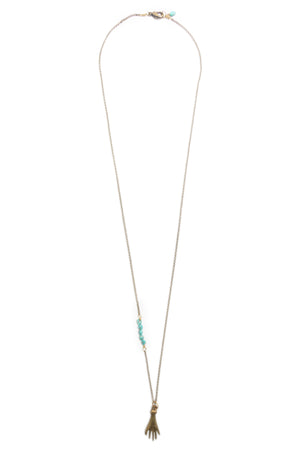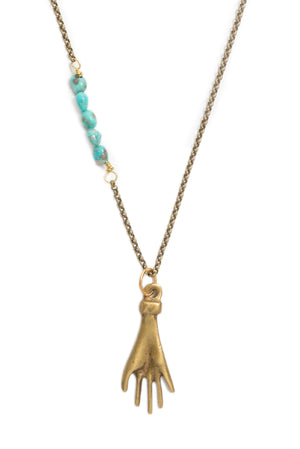 Brass Hand + Turquoise Necklace
Brass Hand + Turquoise Necklace is made with a brass colored base metal hand charm and turquoise side stack with 5 real raw turquoise beads.  Also includes a turquoise neck charm.  Antique brass rolo chain is base metal.  Clasp and components are base metal. 
Each necklace is handcrafted by Collarbone Jewelry in Pittsburgh, PA. 
Measurements:  Hand charm measures 1 1/2". Turquoise side stack measures 1 1/3". Size, shape and color of turquoise will vary.  Turquoise neck charm measures roughly 3/8".  Total length of necklace is 33" long.