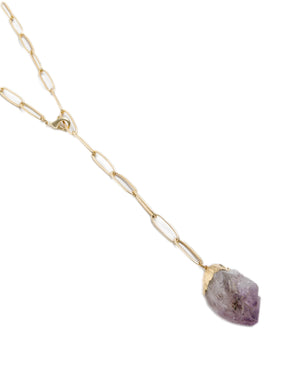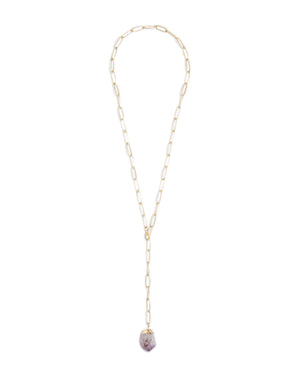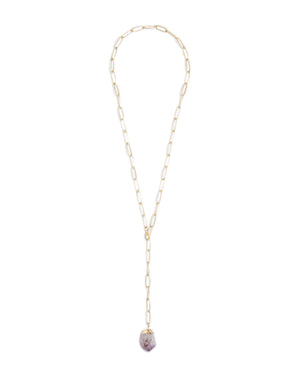 Amethyst Chunk "Y" Necklace on Paperclip Chain
Necklace is made with a raw Amethyst chunk with a brushed gold foil base and a large matte, gold-plated over brass paperclip chain. Clasp and components are gold-plated base metal. 
"Y" necklace can be adjusted to create a variety of unique looks. Just clip the lobster clasp on any link in the paper clip chain to determine desired length.
Each necklace is handcrafted at the Collarbone Jewelry Studio in Pittsburgh, PA.
Measurements: Amethyst chunk pictured is roughly 1 1/8" long and 3/4" wide. Each crystal is slightly different and may vary from photo. Lobster clasp is 5/8" long and 3/8" wide. Paperclip chain pictured is 30" long and 2/8" wide.