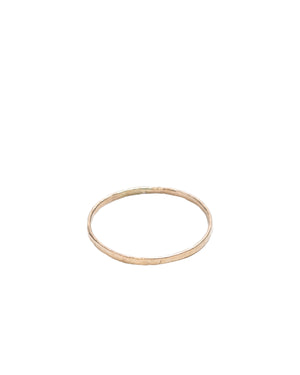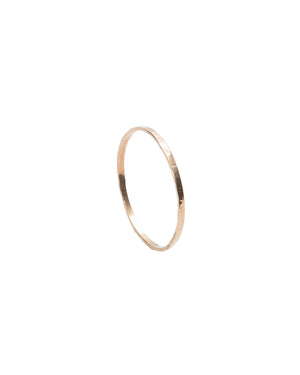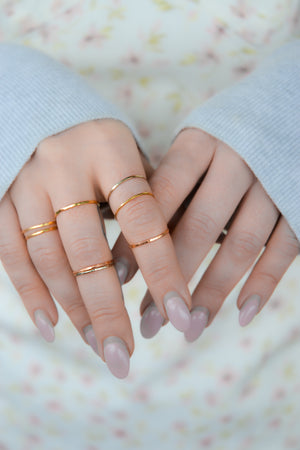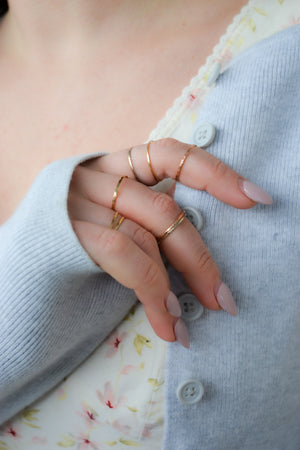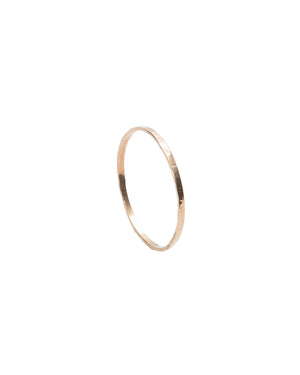 Tiny 14K Gold Hammered Stacking Ring
14K gold ring is hand forged from 18G 14K gold wire.  Handmade by Cat in her Pittsburgh studio, so no two are alike.  Ring can be made in a variety of sizes and is great for stacking. Each ring is handcrafted at the Collarbone Jewelry Studio in Pittsburgh, PA.
Measurements:  Ring pictured is a size 9 and 3/4" in diameter.  Ring is available in size 5, 6, 7, 8, 9 or 10.  If you need a half size or another size specify in notes.