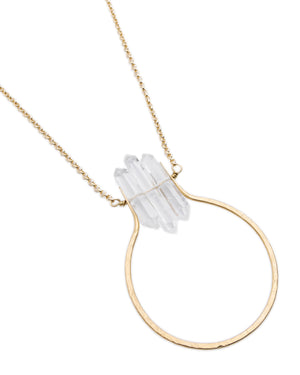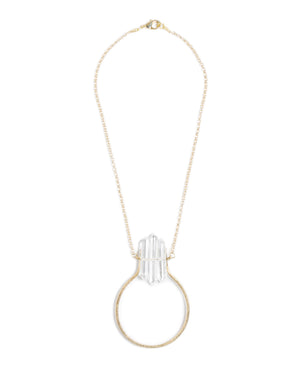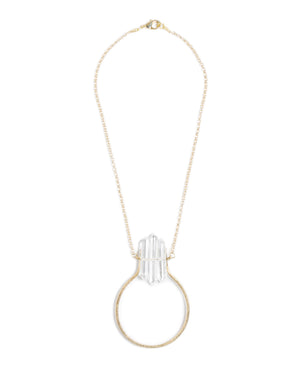 Crystal Trio Hammered Brass Curve Necklace
Necklace is made with three two-point crystals, a hand forged, hammered brass curve, and a shiny large gold rolo chain. Components are gold-plated over base metal.
Each necklace is handcrafted at the Collarbone Jewelry Studio in Pittsburgh, PA.
Measurements: Crystal trio stack pictured is roughly 2" long and 1" wide. Each crystal is slightly different and may vary from photo. Brass curve pictured is roughly 3 5/8" long and 2 1/2" wide. Each curve will also slightly vary from photo. Lobster clasp is 3/4" long and 7/16" wide. Rolo chain pictured is 18" long. Chain is available in 16" or 18" long.