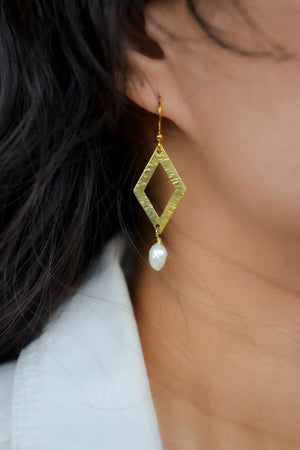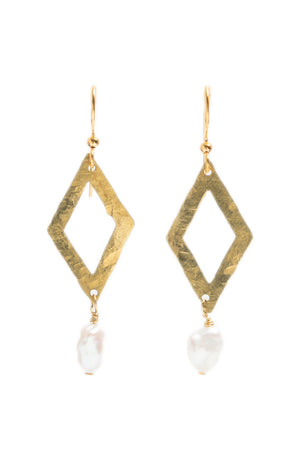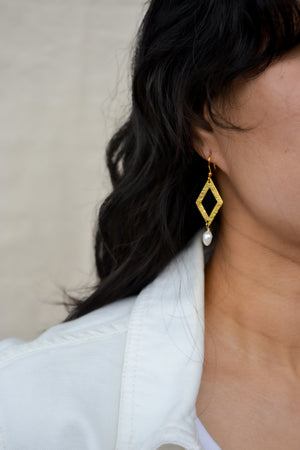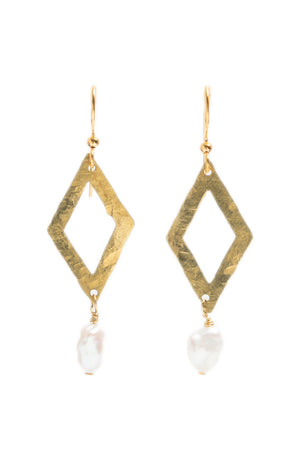 Hammered Brass Open Diamond + Pearl Earrings
Open Diamond + Pearl earrings are made with hammered brass open diamonds, and abstract fresh water pearls.  Ear hooks and components are base metal. Earrings are handcrafted at the Collarbone Jewelry Studio in Pittsburgh, PA.
Measurements:  Fresh water pearls will vary slightly in size, shape and texture. Hammered diamonds are roughly 1 1/16" long and 5/8" wide.  Pearls in picture are roughly 3/8" long and 1/4" wide.