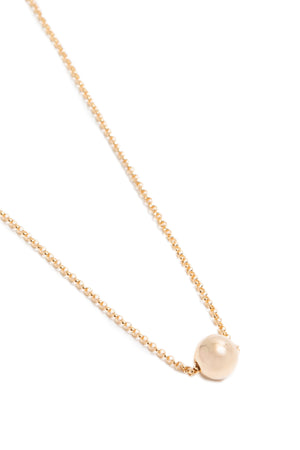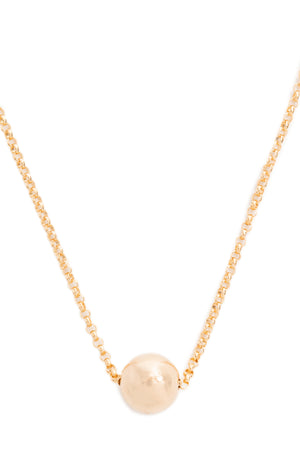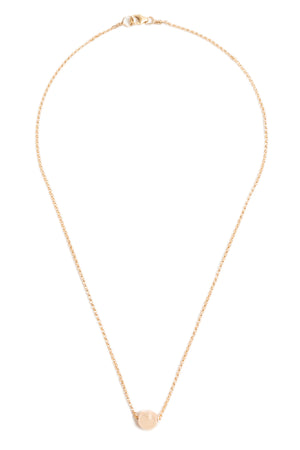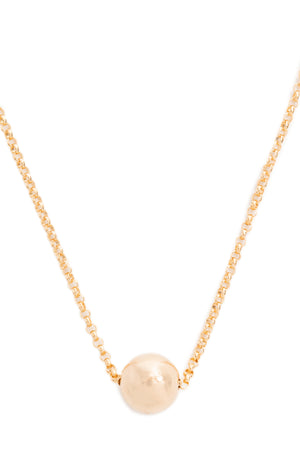 CAT LUCK Small 14K Gold Fill Orb Necklace
Necklace is made with a 14K gold fill hollow sphere and 14K gold fill rolo chain.  Rolo chain is strung through the sphere allowing it to move freely.  Components and chain are 14K gold fill. Each necklace is handcrafted at the Collarbone Jewelry Studio in Pittsburgh, PA.
Measurements: Orb is 5/16" in diameter.  Chain is 16" long.