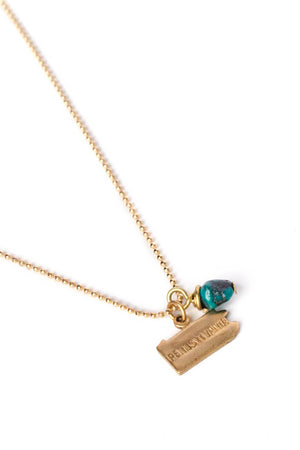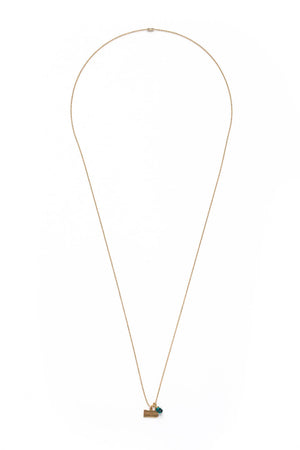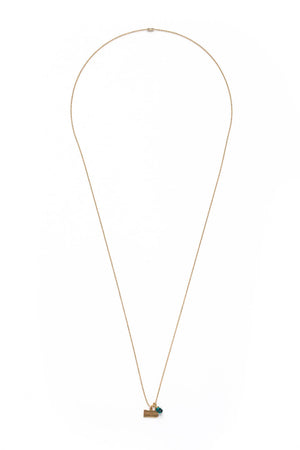 State Charm Necklace w/ Turquoise Nugget on Gold Ball Chain
Necklace is made with a brass State Charm with letters reading state name.  Comes with a small Turquoise Nugget.  Gold Chain and closure are base metal.  (Note: Recommended that you put over head to take on and off rather than open tiny closure). Each necklace is handcrafted at the Collarbone Jewelry Studio in Pittsburgh, PA.
Measurements: Charm size varies depending on state.  PA Charm is 1/2" wide.  Chain is 27"
Specify state in drop-down menu.