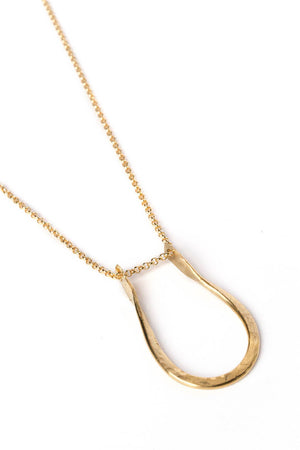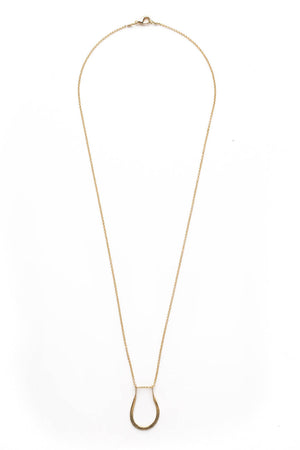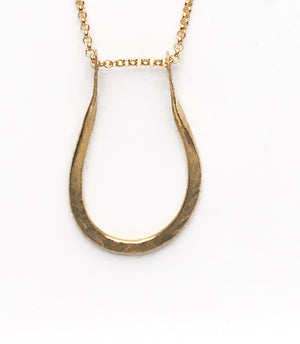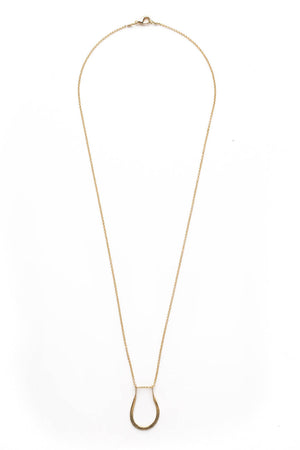 Pinched "U" Necklace on Gold Chain
Necklace is made with a hammered brass "U" hand forged from brass wire.  Gold rolo chain is strung through the "U" allowing it to move freely.  Chain and components are base metal.  Each necklace is handcrafted at the Collarbone Jewelry Studio in Pittsburgh, PA.  
Measurements: Every "U" is hand forged one at a time, leaving each one unique. Measurements will vary up to 3/4" in difference.  This "U" pictured is 1 1/8" wide at the widest point and 1 3/4" long.  Chain is 30"