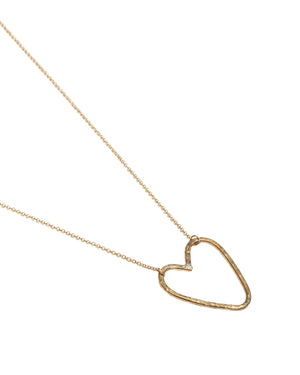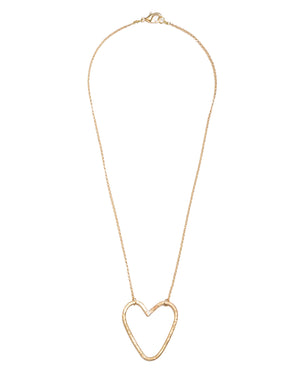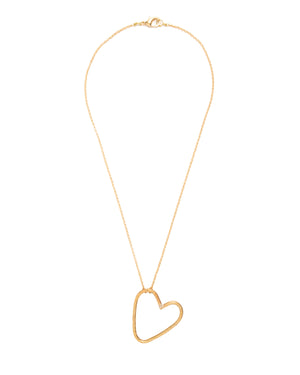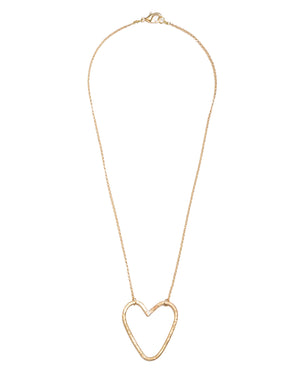 Hammered Heart Necklace
Necklace is made with hammered brass hand forged heart.  Heart rotates to be worn in different directions: upright, on its side, or upside down.  Chain and components are base metal. Each necklace is handcrafted at the Collarbone Jewelry Studio in Pittsburgh, PA.
Measurements:  Due to the organic nature of the hammered heart, the size and shape will vary.  Heart pictured is roughly 1 1/2" at widest point and 1 3/4" tall.  Chain is available in 16" or 18".