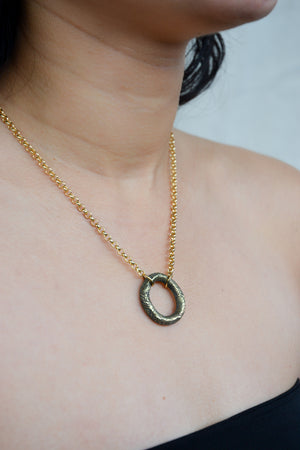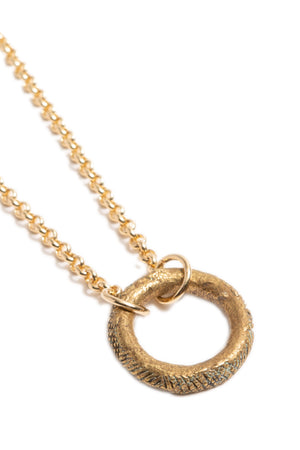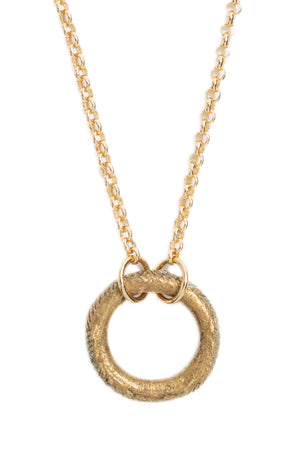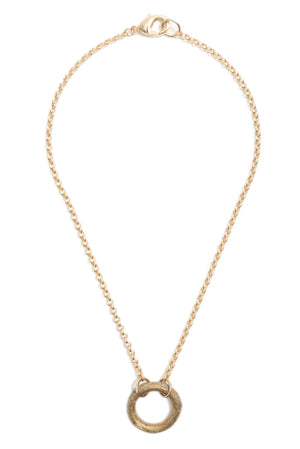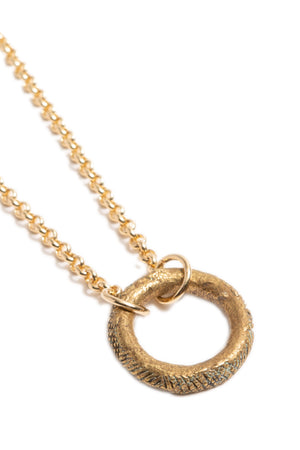 Golden Ring Choker Necklace
Necklace is made with an old brass ring from an African belt.  Components are base metal.  Large, shiny gold rolo chain is base metal. 
Each necklace is handcrafted at the Collarbone Jewelry Studio in Pittsburgh, PA.
Measurements: Ring is roughly 1" around.  Chain length is roughly 15" long.  Total length of necklace is 17 3/4".