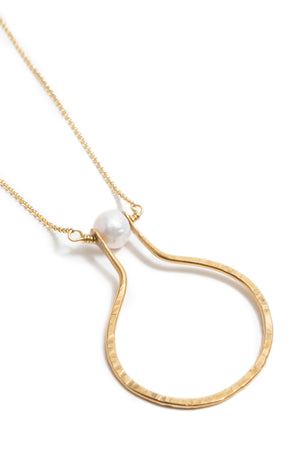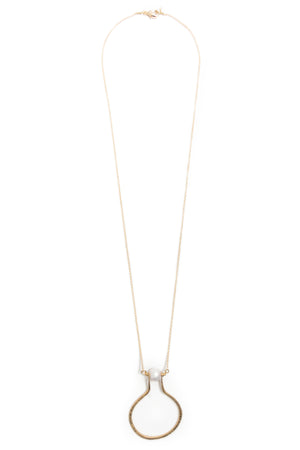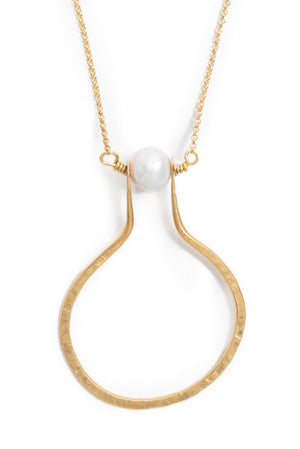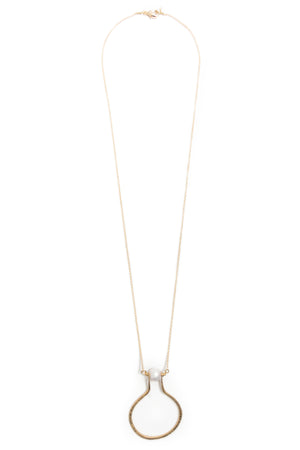 Floating Pearl Hammered Brass Vase Necklace
Necklace is made with a real freshwater pearl. Each pearl is slightly unique and will slightly vary from photo. Vase shape is hand forged from hammered brass and will also slightly vary from photo. Rolo chain, clasp and components are base metal. Necklace comes with pearl duo neck charm. Each necklace is handcrafted at the Collarbone Jewelry Studio in Pittsburgh, PA.
Measurements: Chain is roughly 30" long. Pearl is roughly 1/2" wide. Brass vase is roughly 3" long and 2 1/8" wide. Neck charm is roughly 1/2" long.