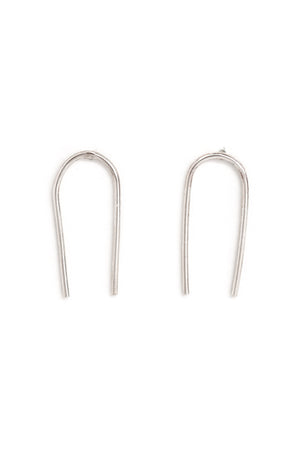 CAT LUCK Large Arch Studs
Large Arch Studs are made with hand formed sterling silver Arches and sterling silver ear posts. Each piece is handcrafted at the Collarbone Jewelry Studio in Pittsburgh, PA.
Measurements: Arches are created one at a time and unique, so they will vary slightly.  These studs pictured are roughly 1 1/8" tall and 1/2" wide.