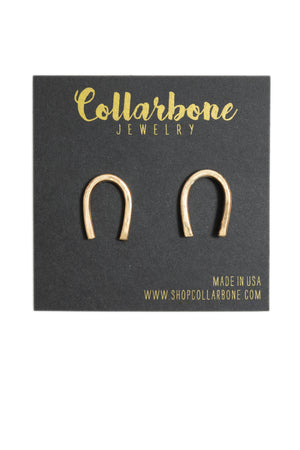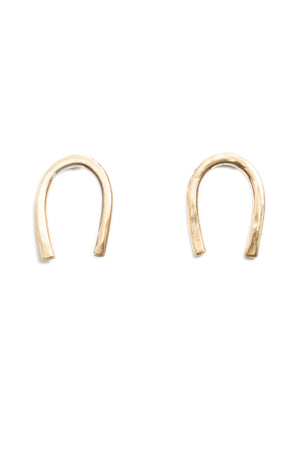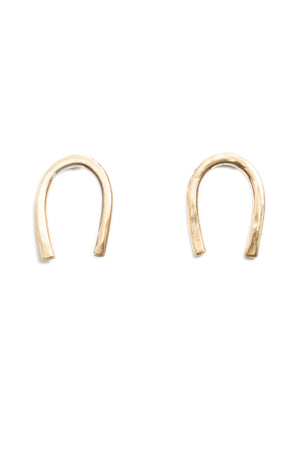 Small Brass Arch Stud
Studs are made with hand forged hammered brass arches.  Earring posts and backs are 14K gold fill. Earrings are  handcrafted at the Collarbone Jewelry Studio in Pittsburgh, PA.
Measurements: Arches are one of a kind and unique, so they will vary.  These studs pictured are roughly 5/8" long and roughly 1/2" wide.