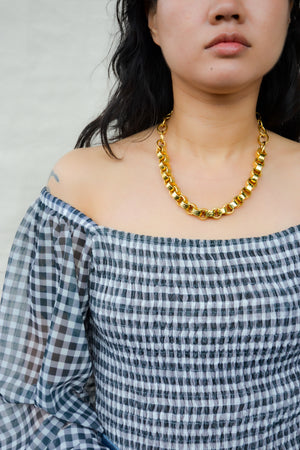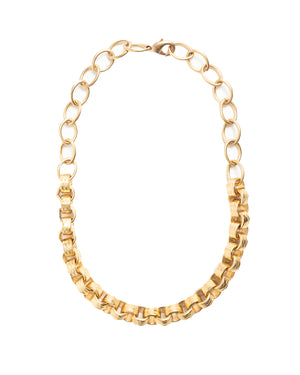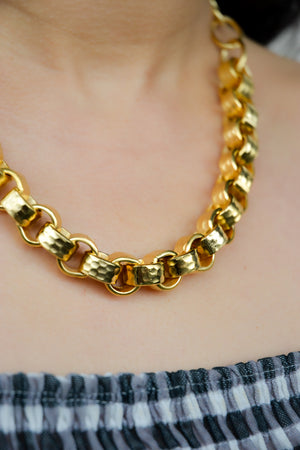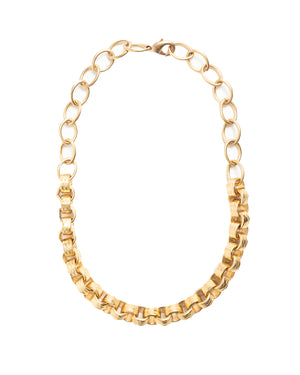 Golden Jumbo Rolo Chain Statement Necklace
Jumbo rolo chain necklace is made with large gold plated base metal rolo chain with a hammered accent.  Chain has a nice heavy weight to it.  The other chain used in this necklace is a gold plated base metal oval chain that doubles as an extender, so you can wear the necklace to your desired length.  Clasp and components are base metal. Each necklace is handcrafted at the Collarbone Jewelry Studio in Pittsburgh, PA.

Measurements: Rolo chain is roughly 3/8" wide.  Oval chain is roughly 1/2" wide and 5/8" long.  Lobster clasp is 5/8" long and 3/8" wide.  Chain is 18".