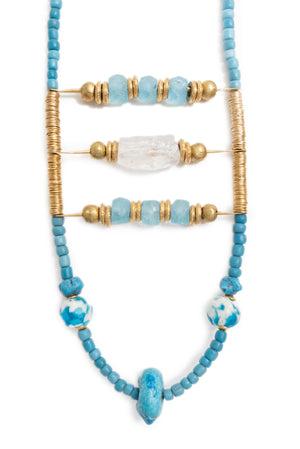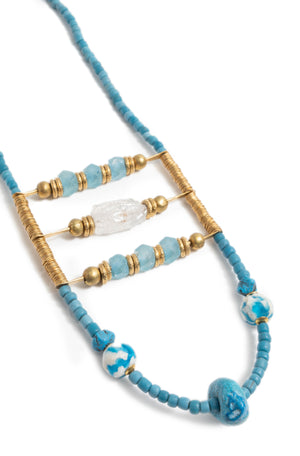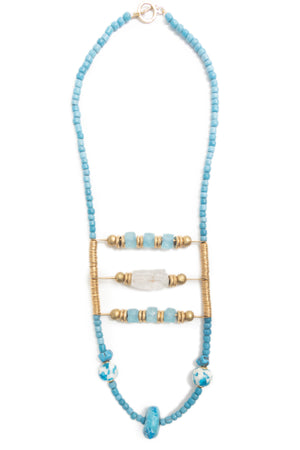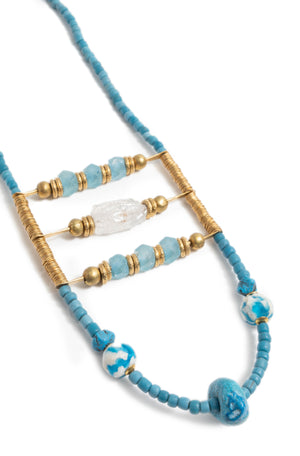 Divine Raw Crystal Statement Necklace
Harness your higher self with this magical, one of a kind statement piece for all gender expressions. Necklace is made with raw crystal quartz, blue moroccan clay beads, blue/white glass swirl beads, blue glass beads, brass sequins, brass beads and blue glass trade beads. Necklace is made with 3 hand forged brass bars, and brass toggle clasp. Necklace is threaded on soft flex wire. 
Each necklace is handcrafted at the Collarbone Jewelry Studio in Pittsburgh, PA.
Measurements: Total length of necklace is roughly 28" long, including clasp. Necklace lays at 13" from the neck clasp.